By Candice Heiden
While teaching some fun beginner skaters this weekend, I realized that we start by teaching people the basics, you know: how to fall, how to get up, how to get moving, and how to stop, but we usually don't teach how to get the things on.
I did a quick impromptu for a few little skaters, and relieved their parents of having to tie their kids skates for them, hopefully from now on. I figured this would make a useful tutorial so I decided to shoot a little video blog…please excuse the quality I'm not camera or edit savvy yet.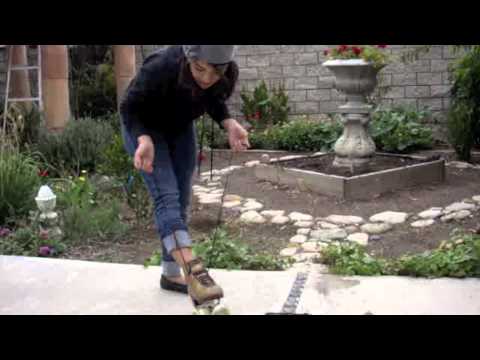 Here's a break down of the steps involved.
1. Loosen laces as far down as you need to get your foot in
2. Pull tongue up to help insert your foot
3. Insert foot
4. Re-adjust tongue so that its straight and comfortable with foot inside
5. Begin at toe and work your way up to the ankle tightening laces
6. Pull laces tight at top
7. Cross laces before working them through eyelets, pulling tight after each
8. At top, tie a bow.
No related posts.